Usain Bolt's Tracks and Records, National Heroes Circle and National Gallery Tour from Ocho Rios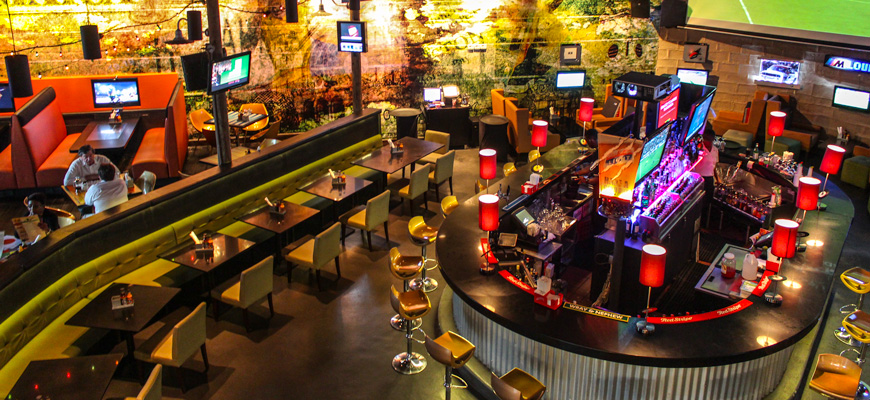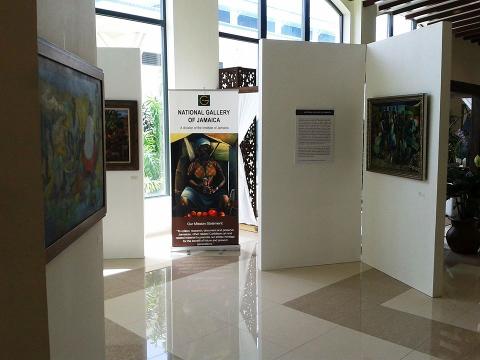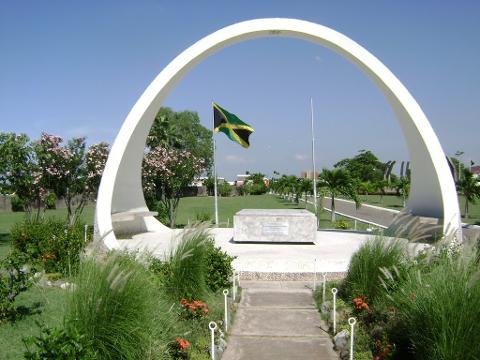 Duration: 6 Hours (approx.)
Product code: PZ3HYS
You will be greeted at the Hotel by a chauffeur bearing your name for identification purposes. Thereafter, you will enjoy a non-stop journey to your Kingston destination, in our air conditioned vehicle - selected just for you because of its comfortable, spacious and relaxing environment.
Your Journey will take you along lush vegetation, mountains and rivers as we make our way to the Capital City - the melting pot of Jamaica's heritage, culture and culinary delights.
Highlights
Half-day sightseeing trip to Kingston from Ocho Rios
Travel along Jamaica's scenic interior and local communities to Kingston
Immerse in the history, culture and heritage of the Island's busiest city.
Visit the resting place of Jamaica's national Heroes, including the Monuments erected in their honour.
Enjoy the captivating artistic talents on display at the National Gallery
Have lunch like the world's fastest man at Usain Bolt's Tracks and Records Sports Bar and Lounge.
What You Can Expect
Visit the resting place of National Heroes of Jamaica, taking in the fine artistic talents at the National gallery and then have lunch at the Usain Bolt's Tracks and Records Sports Bar and Lounge, owned by the world's fastest man himself on a one half-day sightseeing tour of Kingston.

Start with a pickup from your Ocho Rios hotel. Get on board your air-conditioned vehicle and travel pass lush vegetation, local communities and rich Georgian architecture enroute to Kingston.
Journey through Fern Gully, a 3-mile (5-kilometer) road where hundreds of ferns of different variety form a canopy of tropical greenery over the once old river course, now a main road. Traverse meandering highways up Mount Diablo and admire the scenic views below.
On your approach to Kingston, you will pass through Spanish Town, Jamaica's old capital, where you will see the oldest bridge in the Caribbean as well as Spanish buildings and their ruins. Then, nestled below the Blue Mountain Range you will find Kingston which stretches to Kingston Harbour - the seventh deepest natural harbour in the world.
Relax and enjoy the best your visit to the resting place of Jamaica's heroes and learn about the culture, history and heritage. See the historic monuments erected in their honour, and observe Jamaicans go about their daily activities in the streets and markets.
Stop at The National Gallery of Jamaica (NGJ), which was established in 1974, the oldest and largest public art museum in the Anglophone Caribbean. It has a comprehensive collection of early, modern and contemporary art from Jamaica along with smaller Caribbean and international holdings. A significant part of its collections is on permanent view. The NGJ also has an active exhibitions programme, which includes retrospectives of work by major Jamaican artists, thematic exhibitions, guest-curated exhibitions, touring exhibitions that originate outside of the island, and the premier national exhibition, the Jamaica Biennial. Enjoy the breath taking artistic talents of the Jamaican people..
Stop for lunch at the Usain Bolt's Tracks and Records Sports Bar and Lounge where you can enjoy some of the world's fastest man's favourite dishes (meals not included). Taste the unique and vast Jamaican fusion menu that has people coming back for their mouthwatering favorites! In addition to multiple bar & lounge areas and dining destinations, the signature Usain Bolt's
Tracks & Records
boasts a mezzanine, VIP areas, hi-tech booth seating, and a retail shop that carries exclusive Brand Bolt products.
Eat while enjoying brand Jamaica, with a contemporary sophistication, that takes you on a journey from old school Jamaican culture to the most modern Audio-Visual experience.
Enjoy the comfortable drive back to end your trip at your Ocho Rios Hotel.
Note:
the order of activities may be subject to change on the day of your tour.
Inclusions
Hotel pickup and drop-off
Visit to National Gallery and interior guided tour
Visit to Jamaica's National Heroes Park
Exclusions
Food and drinks
Gratuities (optional)